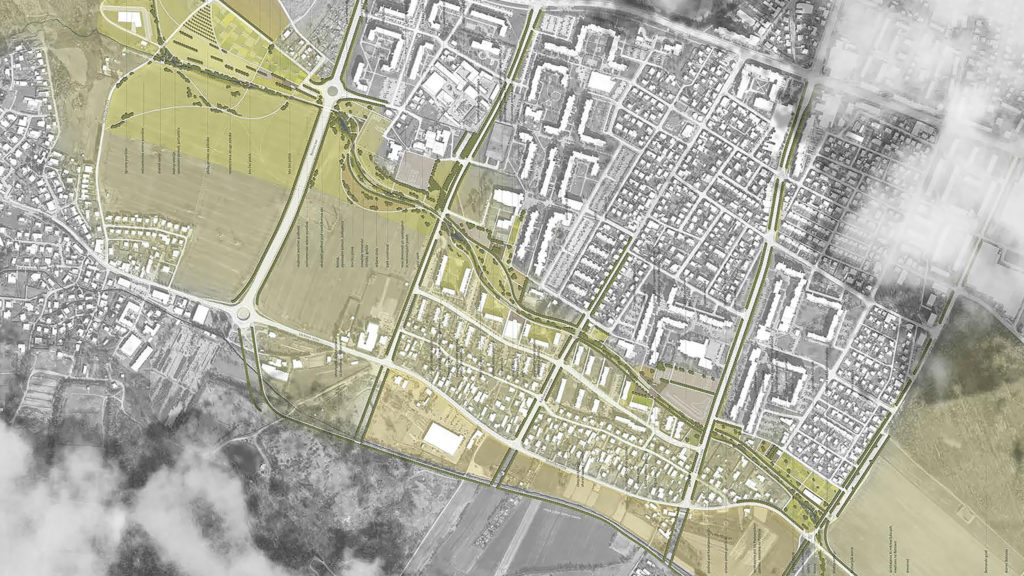 Creek
Third (second) time's a Charm
The Pekre creek park project has a really long history. The municipality of Maribor has been dealing with this project for many years, but has not yet managed to complete it.
It's an interesting fact that as early as 1999 a competition was announced for the park area, where we won, began negotiations with the municipality, made a few concepts, but in the end everything fell into the water.
Exactly 20 years later, in 2019, we won more or less the same competition in the same location again! This time, the local community is determined that with the help of the Municipality of Maribor they will finally get the park they have been promised for 20 years.
Project name: Pekre Creek Park
Location: Maribor
Client: Municipality of Maribor
Area: 300,000 m²
Project: 2019
Execution: under construction
Project team: Matej Kučina, Dr. Aleš Mlakar, Nika Čufer, Katarina Iskra, Domen Rus, Tanja Košuta, Andraž Hudoklin, Petar Vidanoski, Timotej Mišič
Award: Open competition: 1st prize