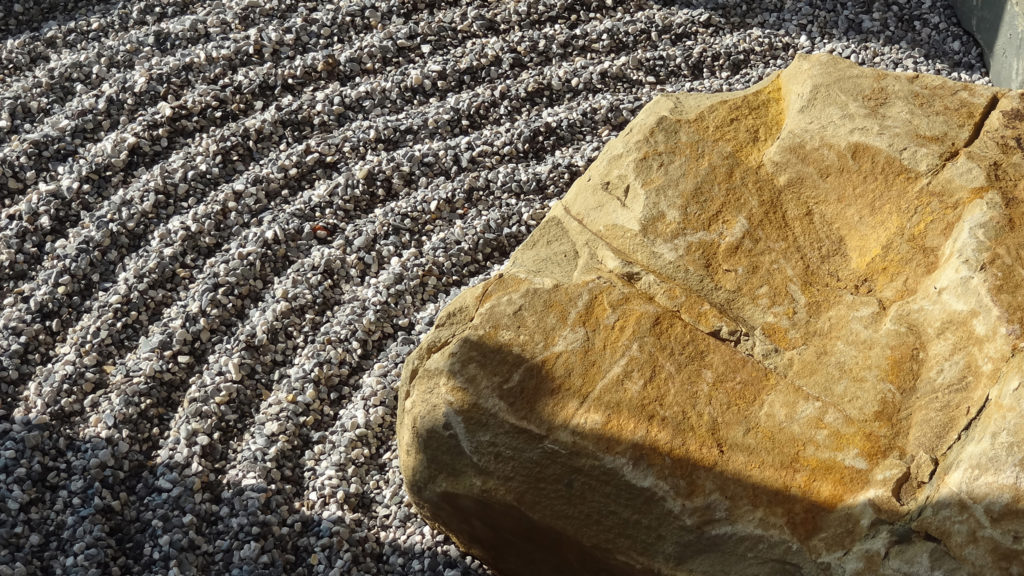 Zen
Sometimes the designer is also the contractor
An unusual invitation to design a model atrium for a model apartment in the newly built Situla Commercial and Residential Complex later developed to an interesting experience.
Can you also make a garden? This is a common question from our clients, who sometimes do not understand the difference between a designer and a contractor. No, we design plans for the garden which is then made by builders and gardeners.
Due to problems with the contractors, we at the bureau decided to make the atrium ourselves. We purchased all the material, hired a mobile crane and transported everything to the atrium, to the third floor of the building. We carried out a complete arrangement of thermal insulation, sandy surfaces, set stones and railway beams and planted vegetation. In the end, we made a typical pattern of a Japanese garden, abstract waves in the sand / sea with home-made rakes.
Yes, sometimes we do make a garden.
Project name: Situla Atrium
Location: Ljubljana
Client: private
Area: 52 m²
Project: 2013
Execution: 2013
Bruto team: Matej Kučina, Urban Švegl
Architecture: Bevk Perović Architects (building), Gao Architects (interior)
Photo: Matej Kučina