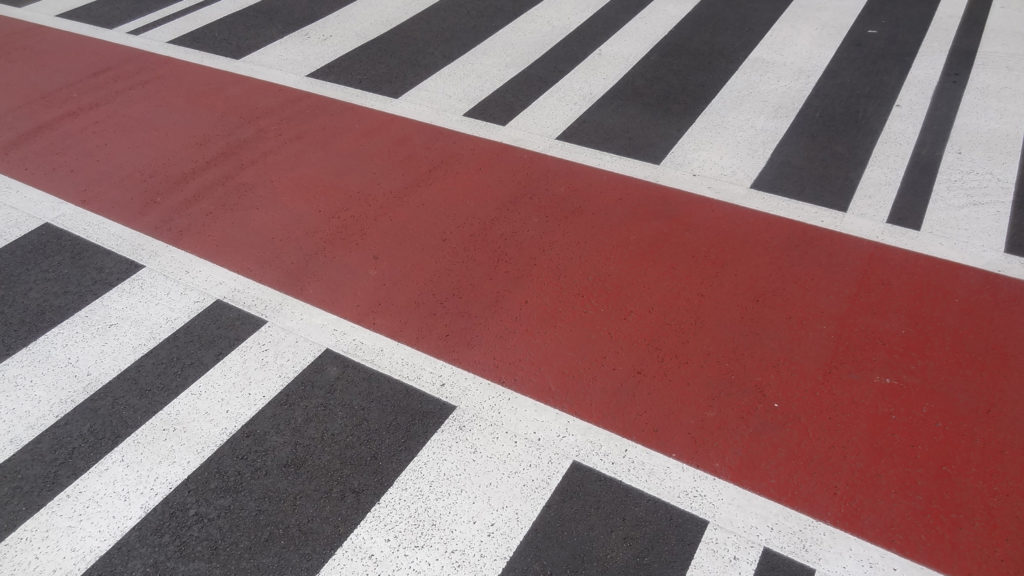 Streets
Move in the style of fast fashion
BTC is an example of a shopping city in Ljubljana, which has, over the years, outgrown its framework and has become an autonomous city within a city. The former customs warehouses have become increasingly popular with the placement of a merchant program, and BTC has been growing and developing uncontrollably. Former traffic regimes became dysfunctional and began to seriously threaten the functioning of the entire area.
The client entrusted us with the task of renovating the traffic system together with the measures of ground marking and planting of the public space. In short, our job was to design the traffic regime, parking, ground marking and, above all, to make the very busy streets as green as possible as well as humane.
Even in cases where client funds are not negligible, we have to fight for project implementation by original plans, without shortcuts foregoing authorship. In the end, it turned out that both our concept and design has been adopted by the client, to the extent, they continued the renovation of the remaining area of the BTC, in line with our project. A move in the style of fast fashion, prêt-à-porter.
Project name: BTC
Location: Ljubljana
Client: BTC d.d.
Area: 12,000 m²
Project: 2016
Execution: 2017
Bruto team: Matej Kučina, Urban Švegl
Traffic: City studio
Buildings: Atelje S
Photo: Matej Kučina