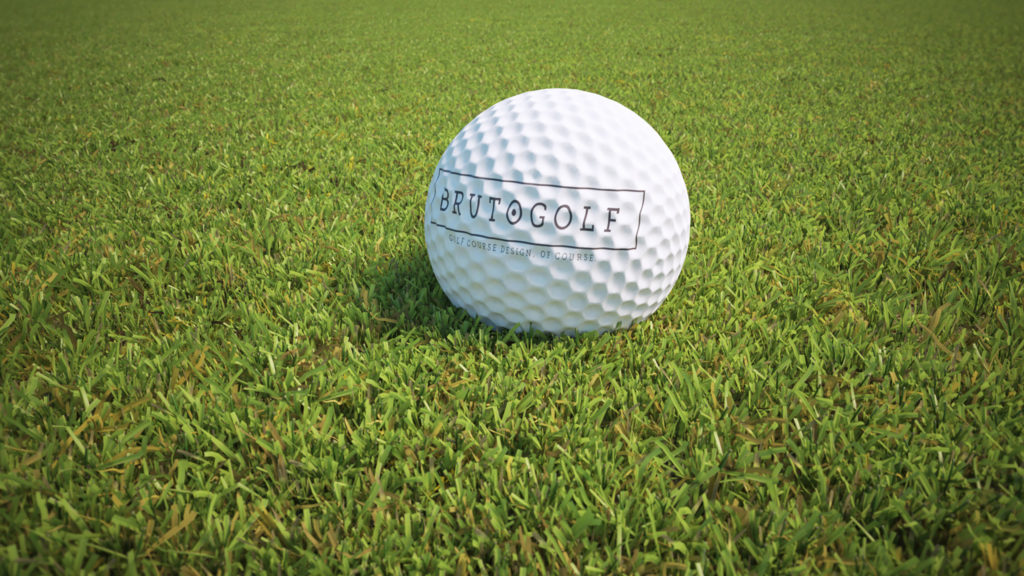 Bruto Golf
How to exceed the average
Designing golf courses is challenging in both design and conceptual terms. Especially because we look at it from two angles, as landscape architects on one hand and golfers on the other. A golf course is a spatial system where many parameters are connected in a complex whole.
We are convinced that it is possible to design yet more different, signature playgrounds, which are nonetheless playable, attractive and, last but not least, well-attended.
We believe that golf courses around the world are too similar today, so we created two design concepts of a golf course. More restrained (back to nature), where golf courses are more in tune with space and take into account local features and landscape patterns, and more bold, (forward to future) where courses are conceptually designed theme parks.
And yet. At the launch of our Brutogolf brand, it turned out that, apart from landscaping circles and some professional golf magazines around the world, there was no real enthusiasm for our concept. Why not?
We have learned that the golf industry is hermetically closed, it either does not want serious considerations about the problems and development of golf courses or is (yet) not aware of them.
Too bad, really. Generic, more and more similar courses will continue to be built around the world, courses that do not take into account the characteristics or peculiarities of the local landscape, courses that do not challenge the player's abilities; average courses in short. And there will be golf courses built with the signatures of celebrated golfers, who have nothing to do with the serious design of space.
Project name: Bruto Golf
Project: 2010
Landscape architecture: Matej Kučina, Meta Božič
Renders: Jan Žiher