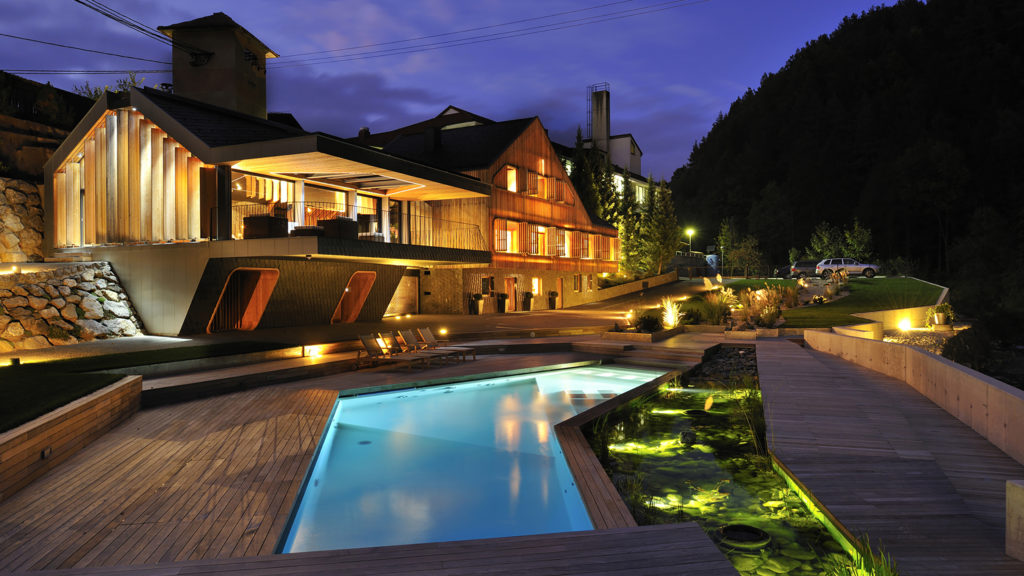 Pool
A spaceship in an unusual garden
We work with Superform Architects a lot. Their design poetics are unusual, so they cannot be embedded in any of the general architectural designers. Their blind faith in a concept always leads to surprising results, and it was no different with this project. Plus, we always advocate a direct connection between the building and the garden, both in functional sense and in design.
The client's carte blanche and absence of a need for utilitarian amenities in the garden offered a free-way to our imagination. There were only two guides: the new residential building and a creek with flood measures that determined the limit of the garden along its entire length.
The result was fantasy, fluid, dynamic form, which is connected in design and space between the object on one side and the stream on the other. The main element of the garden is the combined swimming-ecological pool, which represents an antipode to the new object – a spaceship.
Project name: Garden Ljubno
Location: Ljubno ob Savinji
Client: private
Area: 2,700 m²
Project: 2005
Execution: 2008
Bruto team: Matej Kučina, Tanja Maljevac, Luka Vidic
Architecture: Superform
Photo: Miran Kambič