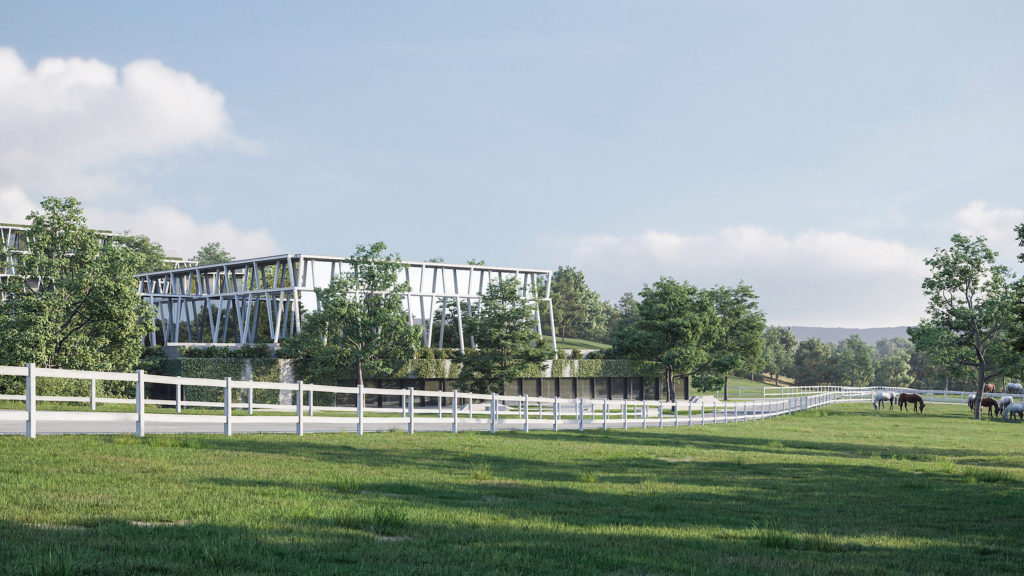 Lipizzaner
Lipizzaner, sinkholes and a golf course
The Lipica Stud Farm, a respected Lipizzaner breeding complex, represents an exceptional cultural heritage with an extraordinary cultural landscape that has been created over the centuries. It is a karst landscape with sinkholes and indigenous vegetation, which together with its pastures form the characteristic cultural landscape of this area.
Years ago, a golf course was built on part of the pastures. Unfortunately, the golf course designer, did not take into account the characteristic qualities of the area and all the sinkholes at the location of the new course were simply filled in. This caused irreparable damage to the natural environment and at the same time missed an opportunity for the golf course to be the only one in the world to include sinkholes as the most significant element of the Karst landscape. This would make the game on this course even more attractive and very special. A lack of identity is the main problem of modern golf courses and as a result of their unified design around the world, they no longer offer any significant variations.
During the renovation of the Maestozo Hotel and it's new swimming pool complex, we therefore wanted to bring the distinctive cultural landscape right to the hotel door, while also paying homage to the sinkholes – the ultimate karst element.
Project name: Hotel Maestoso
Location: Lipica
Client: Public Institution Lipica
Area: 14,700 m²
Project: 2019
Execution: under construction
Bruto team: Matej Kučina, Nika Čufer, Katarina Iskra, Tanja Košuta
Architecture: Enota
Renders: Enota