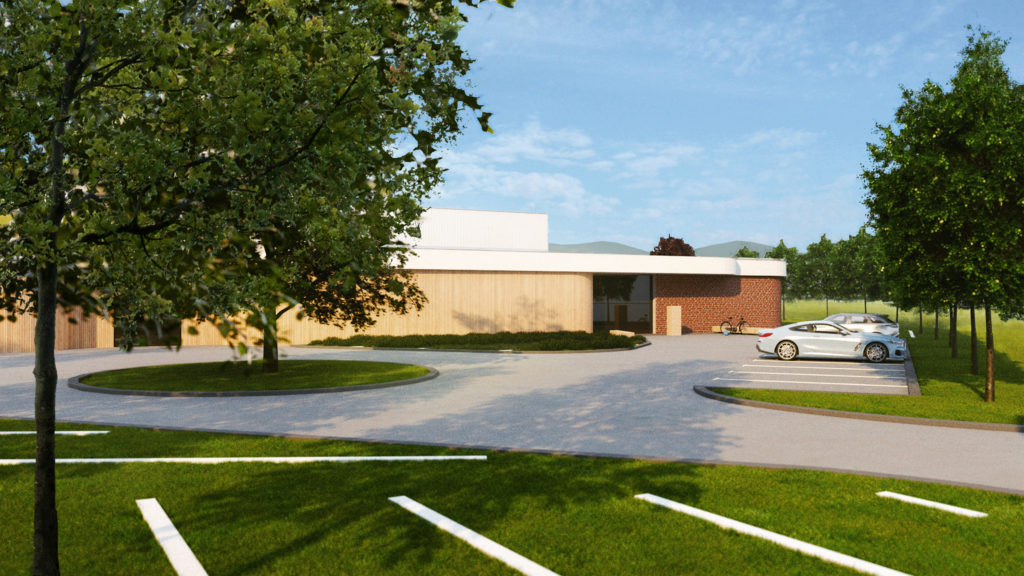 Vineyard
Graphic vineyard
Wine cellars around the world tend to have a unique and at the same time inherent look, which is a mixture of venerable age or tradition, grape and wine production, natural materials, art, cuisine, cutting-edge design and of course oenology.
So how should the space in front of the brand new Verus winery look?
We decided on a bold intervention. The green areas around the new building have been transformed into a graphic image of the vineyard, into an abstract pattern of lines, as seen from a bird's eye view. This abstract, virtual vineyard surrounds the new wine cellar Verus on all sides.
Project name: Verus
Location: Ormož
Client: Wine Cellar Verus
Area: 4,500 m²
Project: 2019
Execution: under construction
Bruto team: Matej Kučina, Katarina Iskra, Domen Prevejšek